Contact Us
Ready to Rock? Get in touch!
If you're passionate about your business and want to collaborate to take it to the next level, we would love to hear from you! Feel free to call and we'll be glad to answer any questions you may have about working with us. Or, you can fill out the contact form to drop us a line.
Let's Go! Make the call!
718.748.0096
152 72nd Street
Suite 2N
Brooklyn, New York 11209
What services are you interested in? (check all that apply)




Careers. Let's Get to Work!
We're always looking for cool creatives with talent that want to produce awesome work.
We work in an open learning environment and motivate to help each other grow while having fun in the process.
If you want to develop great products and help businesses thrive, give us a shout!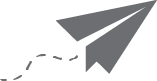 Subscribe to our Mailing List! Get News, Updates & More!
Keep up-to-date with the latest news and all things happening at Creative Solutions.